Comitees • CSR • Actualités • Corporate social responsibility • The Chamber • Members
FCCIB launches it first committee on Sustainability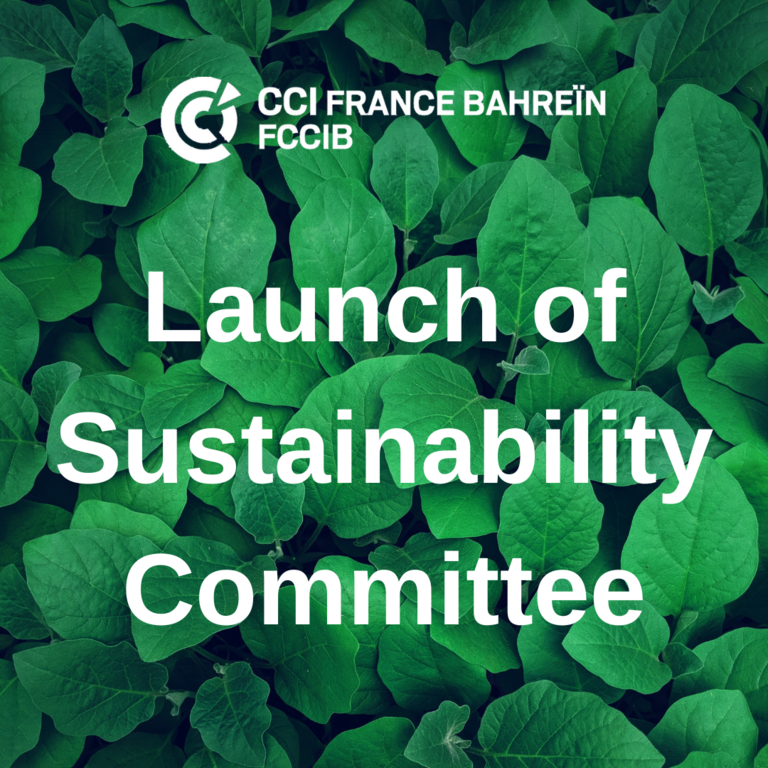 In 2023, the French Chamber of Commerce and Industry in Bahrain, will take part and engage in Global Responsibility and Sustainability. For that purpose and to start with, FCCIB will launch the Sustainability Committee, which will act as a platform for discussing, sharing good practices and engaging actions, between members having sustainability goals.
The Committee will host discussions, build a road map, launch initiatives, organize workshops, events and site visits.
Why join the FCCIB Sustainability Committee:
To increase one's understanding of key sustainability issues

To be part of a strong group to advance the dialogue, the collective action, and business opportunities around sustainability

To network , make connections, create business for all and be part of the sustainability ecosystem

To promote members who have successfully implemented sustainable actions
If you are interested, please contact us at admin(@)fccib.net.