VIP visa service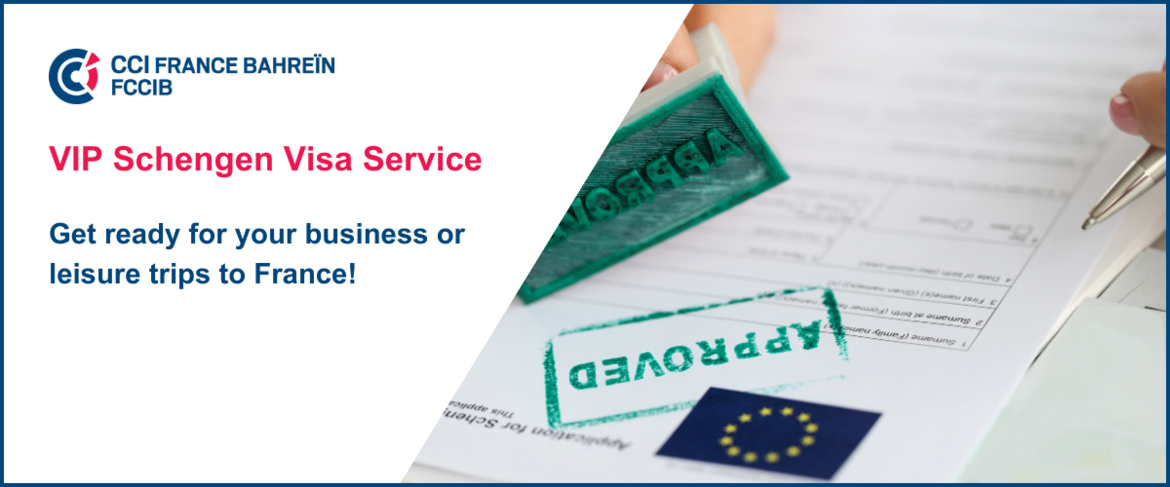 FCCIB, in partnership with the French Embassy in Bahrain, offers VIP Schengen Visa Service.
The service includes assistance in the verification of completeness of the visa application file, provision of the appointment, and the improvement of turnaround times, subject to the French Embassy's terms and conditions.
Who can apply?
This service is open to all managers, directors and owners of FCCIB Member Company, their spouses and children (no other family member) planning to travel to France for a business or leisure trip.
How to proceed?
If you are interested in this service, kindly contact FCCIB team at admin@fccib.net or call 1742 2000.