Country 'Profile' Sheet
Main Indicators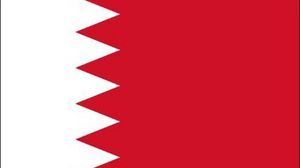 Population: 1, 504, 365
GDP: 44.17 billion dollars
GDP Growth Rate: 3.3%
Inflation Rate: +3.5%
French Exports to Bahrain: 124 million euros (DG Trésor)
French Imports from Bahrain: 120 million euros (DG Trésor)
French FDI to Bahrain: 906 million dollars (DG Trésor)
Bahrain DI to France: 141 million dollars (DG Trésor)
Unemployment rate : 5.5%
Source: IMF, Information & eGovernment Authority Bahrain
PRESENTING BAHRAIN'S ECONOMY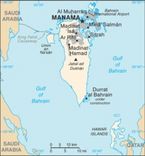 The Kingdom of Bahrain is the Middle East's smallest country. This archipelago, situated in the Arabian Gulf between Qatar and Saudi Arabia, is made up of 33 islands of which Bahrain is the main island, hence the country's name. The country's capital, Manama, is its economic and financial center. Arabic is the country's official language, but English is the official language of business. This small country has a population of 1,544,993 inhabitants, of which foreigners make up half. Expatriates, most of whom come from the Indian Subcontinent, make up more than ¾ of the country's labor force.
Bahrain's position in the center of the Gulf has allowed it to become a true crossroads for investors who wish to approach the eastern market, which consists of more than 36.2 million inhabitants.
The constant decline in the production of oil reserves since 1970 has pushed Bahrain to taking measures to diversify its economy, through the development of products for the transformation and refinery of petrol, aluminium production, and the development of the hospitality industry and retail commerce.
The country has also become the region's primary banking hub, particularly in regards to Islamic Finance. The launch of massive investment projects, such as 'The Economic Vision 2030' or 'Bahrain International Investment Park' is a result of the leadership's commitment to the private sector.
The following are sectors which have been prioritized for development: Financial Services, Professional and Industrial Services, Logistics, Education, Manufacturing (Aluminium, food and beverages, chemicals and plastics), ITC and Tourism.
The jurisdictional environment of Bahrain is stable, which guaranties a certain freedom to companies. The country has been voted the first country in the Middle East for its economic freedom (Source: Heritage Foundation).
Source : Philippe FOUET, « S'implanter dans les pays du Golfe (Arabie saoudite, Bahreïn, Qatar) », Volume 1, Editions UBIFRANCE, édition 2010/1011, pp. 139-151.