Real Estate Plan 'will encourage investment'
MANAMA: The National Real Estate Plan 2021-2024 will see Bahrain develop a comprehensive database, create an integrated investment-friendly ecosystem and bring in technology-focused regulatory reform.
Revealing details of the plan during a virtual media briefing yesterday, the Real Estate Regulatory Authority (Rera) chief executive Shaikh Mohammed bin Khalifa Al Khalifa said it consists of five pillars, 17 work priorities and 21 initiatives that will be implemented over a period of four years.
He said the plan will contribute to the development of a safe, transparent and sustainable real estate sector, in a manner that encourages investment and project development.
Key aims of the strategy include increasing the professionalism of practitioners, and securing the rights of all stakeholders, in light of evolving changes and challenges.
Shaikh Mohammed said when preparing the national plan, factors taken into consideration included international best practices, the objectives of government agencies, and the needs of the various stakeholders involved in the sector.
The development of an integrated ecosystem is aimed at attracting international property technology companies, while the creation of an electronic platform connecting stakeholders in off-plan projects is aimed at enhancing regulatory oversight, he added.
The plan also envisages forming a central committee to simplify procedures for investors in strategic real estate projects, as well as promoting Bahrain's real estate sector internationally to attract foreign investment.
As part of leadership in service innovation, the plan enables modernising procedures and cooperation with educational institutions in adding technology awareness as a essential component of all continuing professional development courses for practitioners.
Under the pillar of empowering developers, it proposes that developers would be allowed to continue to own and manage common areas of major projects and calls for fixing the percentage of off-plan projects' estimated value that the developer may not exceed, to reduce reliance on buyers money.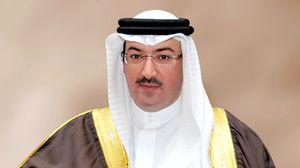 Shaikh Mohammed
Noting the need for updated and reliable information for stakeholders, Shaikh Mohammed said a key initiative is the formation of a committee to develop the National Real Estate Database through the adoption of standards for the classification of real estate information in accordance with best international practices.
The database is expected to be ready by 2022, he added.
The official said sustainability is one the five pillars identified by the government and the plan includes incentives for real estate developers to adopt sustainable practices and create designated 'car-free' zones.
In furtherance of the principle of disclosure and transparency, Shaikh Mohammed said the plan aims to develop a model for disclosure of rights, obligations and limitations in sales contracts and institute a separate category licence for rental agents.
Source: https://www.gdnonline.com/Details/940083/Real-Estate-Plan-%E2%80%98will-encourage-investment%E2%80%99