FCCIB members are invited an "Open House" and "Back 2 Business" Networking Cocktail on Sunday, 22nd Septemberfrom 6 pm to 8 pm, at FCCIB premises in YBA Kanoo Tower, Diplomatic Area.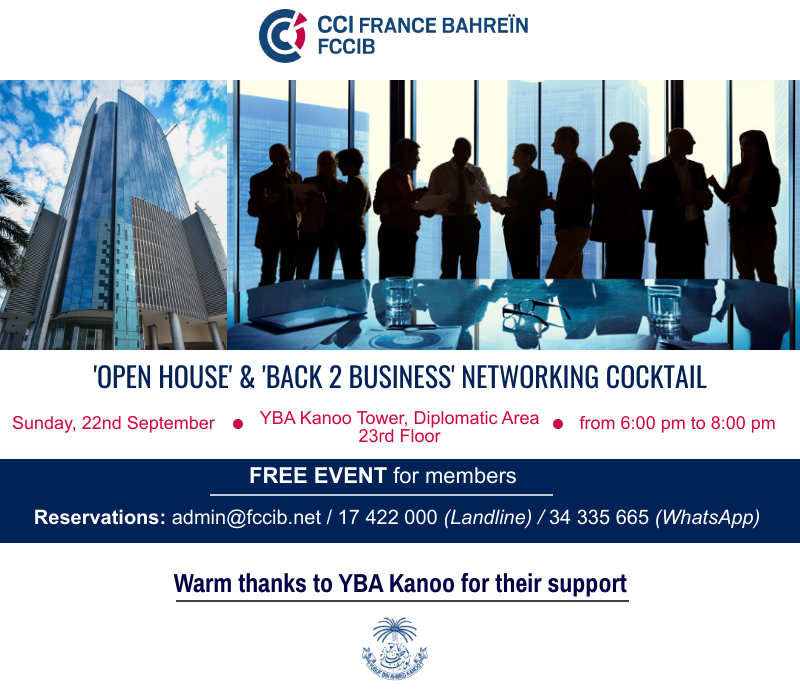 You will be welcomed at the Executive Lounge located on the 23rd floor of the building, for the networking cocktail and then invited to visit FCCIB office on the 17th floor.
The event is free for FCCIB members and will include a selection of refreshments and canapes. It will be a great opportunity to network with FCCIB new members, Board Members and team.
If you are interested in attending this event, please confirm by replying to this email or calling us on 17 422 000.
FCCIB warmly thanks YBA Kanoo Management for welcoming FCCIB Members to their Executive Lounge.
For members only