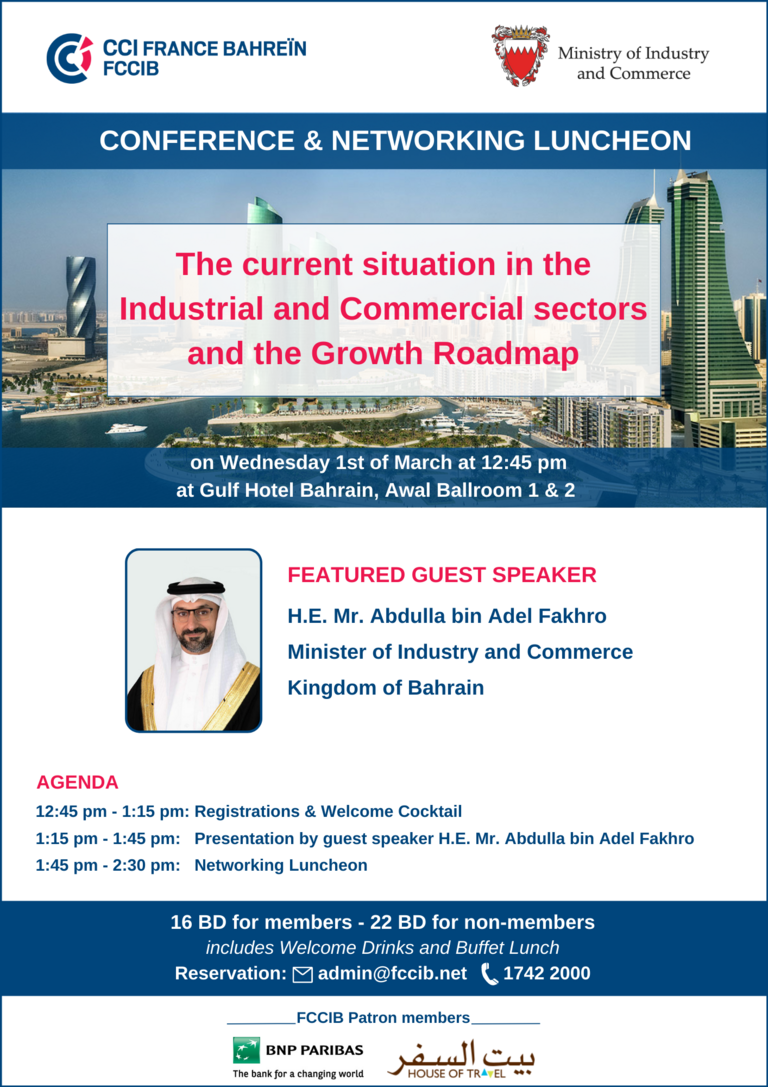 FCCIB, the French Chamber of Commerce & Industry in Bahrain, is pleased to invite you to its upcoming event:

Conference & Networking Luncheon with:
H.E. Mr. Abdulla bin Adel Fakhro
Minister of Industry and Commerce
Kingdom of Bahrain
On Wednesday 1st of March at 12:45 pm
at Gulf Hotel Bahrain, Awal Ballroom 1 & 2

Topic: The current situation in the Industrial and Commercial sectors and the Growth Roadmap

Agenda:
12:45 pm - 1:15 pm: Registrations & Welcome Cocktail
1:15 pm - 1:45 pm: Presentation by guest speaker H.E. Mr. Abdulla bin Adel Fakhro
1:45 pm - 2:30 pm: Networking Luncheon

Fees (including Welcome Drinks, Conference and Buffet Lunch):
16 BD for members
22 BD for non-members

To confirm your participation, please contact admin@fccib.net before Monday 27th February.