Events • Partners
World Environment Day | Movie Night at AFB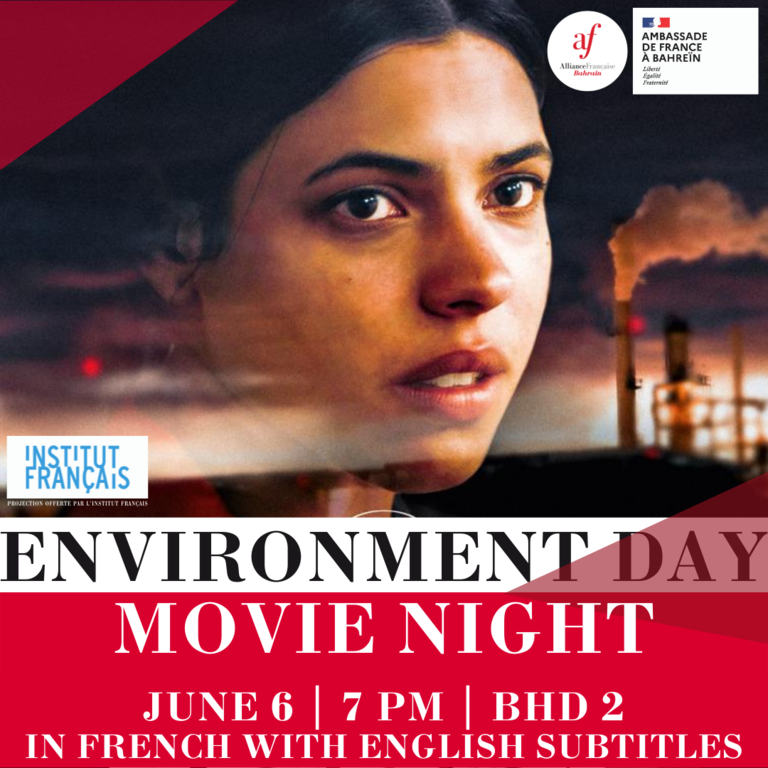 Come and discover the film Red Soil, a political and social thriller, directed by Farid Bentoumi in 2020.
About the movie Red Soil:
Nour has just been hired as a nurse in the chemical plant where her father, a union delegate and long-time company leader, works. While the plant is undergoing a health inspection, a young journalist is investigating the waste management. The two young women gradually discover that this factory, a pillar of the local economy, is hiding many secrets. Between lies about polluting discharges, doctored medical records and hidden accidents, Nour will have to choose between keeping silent or betraying her father and getting the truth out.

When? On Monday, June 6th
At what time? at 7pm
Where? Alliance Française Bahrain
How much? BHD 2
What language? in French with English subtitles

Alliance Française Bahrain is aware of the Covid situation that's why all precautionary safety measures will be taken during that evening to protect all attendees' health.

If you have any questions, please contact : com(@)afbahrain.org
Click here to register!