Vaccination campaign a success says expert
Don't panic! Although there have been record numbers of coronavirus (Covid-19) cases in recent days, they do not indicate vaccine ineffectiveness, but rather are a sign of improved community immunity, according to a senior Bahraini physician.
National Taskforce to Combat Coronavirus (Covid-19) monitoring committee head Lieutenant Colonel Dr Manaf Al Qahtani explained three aspects that he said supported the efficacy of vaccines.
They are:
Fewer people in hospitals or critical care
Fewer deaths, and Milder symptoms
"The vaccine is effective – despite the high number of existing cases and the high number of infected people on a daily basis – when the number of patients requiring medical care in hospitals, or those in intensive care, decreases," said microbiologist Dr Al Qahtani.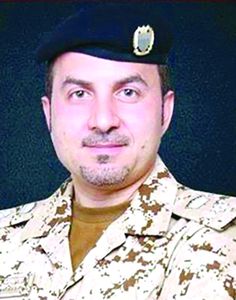 Dr Al Qahtani
"The evidence for vaccine efficacy is a reduction in the number of deaths, even when the symptoms of the infection are mild or non-existent. This is what is meant by the national vaccination campaign's success."
Bahrain launched its national vaccination campaign on December 17, 2020, offering four free vaccines to citizens and residents – Sinopharm, Pfizer-BioNTech, Covishield-AstraZeneca, and Sputnik V.
As of Wednesday, 96 per cent of Bahrain's eligible population had been immunised against Covid-19, with 84pc receiving a booster shot.
The GDN also recently reported that 91pc of children aged 12 to 17 had been immunised, with 17,000 children aged three to 11 receiving the vaccine out of the 25,000 who were eligible.
In response to Omicron re-infection, the BDF medic added that initial evidence indicated the possibility of getting re-infected with Omicron, particularly among the unvaccinated.
He also clarified that people who have been infected with the coronavirus can donate blood or plasmas three months after they have recovered.
Dr Al Qahtani explained that the traffic light system used in the battle to combat Covid-19 was no longer based on previous infections due to people's increased immunity.
"The traffic light mechanism to determine protocols to limit the spread of the coronavirus at this stage, and for the next several months, depends on the daily average of the number of cases in intensive care, not the number of infections," he said.
"This is due to the high percentage of immunised people in the community which has contributed to reducing the patients needing intensive care."
According to revised protocols, if the rolling average of positive cases in ICU is 50 or less for 14 days, it is green level. If it's 51 to 100 for seven days, the country moves to the yellow level. Orange will be implemented if 101 to 200 people are in ICU for four days and red if 201 or more cases are under critical care for three days. While cases in ICU currently numbered under a dozen on Friday night, yellow level has been implemented as a precautionary measure owing to a spike in infections.
Health Ministry Under-Secretary Dr Waleed Al Manea, in a Press conference held last week, also highlighted the 'community immunity' which he said was the result of 'responsible and committed' behaviour reflecting a high level of public awareness.
"If we assess our current situation, there are around 10 or 11 people in critical care which doesn't need the country to be in yellow level – we can be in green level," he added. "But we are remaining in the yellow level as a precautionary measure – the community immunity from the vaccination has proven its effectiveness – we don't see severe complications of the disease, despite increasing active daily cases."
Source: https://www.gdnonline.com/Details/1021172/Vaccination-campaign-a-success-says-expert