Surge in cargo tonnage at Bahrain airport
MANAMA: More cargo came through Bahrain last year compared to the year before despite Covid-19 challenges, it has emerged.
Bahrain International Airport (BIA) handled 300,205 tons of cargo in 2020, a 3.157 per cent jump compared to the previous year, Bahrain Airport Company (BAC) announced.
This achievement comes amid a sharp drop in global air cargo volumes, which fluctuated during the year due to the pandemic.
According to the International Air Transport Association's (IATA) air cargo market analysis for December 2020, overall industry-wide cargo ton-kilometres (CTKs) fell by 10.6pc year-on-year, the biggest decline since 1990.
However, air cargo experienced a robust end to 2020 with CTKs declining by only 0.5pc year-on-year in December, the best growth performance since November 2019.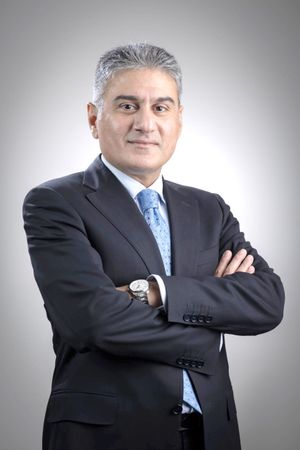 Mr Zainal
"At the start of the year, lockdowns and other control measures led to significant disruptions in supply chains and a general fall in economic activity, impacting both trade and air cargo," said BAC chief commercial officer Ayman Zainal.
"Although passenger traffic at BIA dropped significantly in 2020, cargo volumes continued to steadily increase.
"From 2015 to 2020, cargo tonnage at BIA surged by 17.079pc, which demonstrates the airport's ability to handle large volumes. The opening of the new Passenger Terminal in January this year and the ongoing development of a new Express Cargo Village ensure we are well positioned to accommodate future growth.
"With its state-of-the-art warehouses, aircraft parking, and associated infrastructure, the new cargo area will enable BIA to handle larger volumes more efficiently, better cater to express cargo customers' needs, and create new job opportunities," said Mr Zainal.
"Its development also supports government-led efforts to transform logistics and air cargo into one of Bahrain's primary industries," he said.
Source: https://www.gdnonline.com/Details/940162