Companies news • Members • Partners
Shock Troops Movie Night at La Fontaine Centre of Contemporary Art with AFB!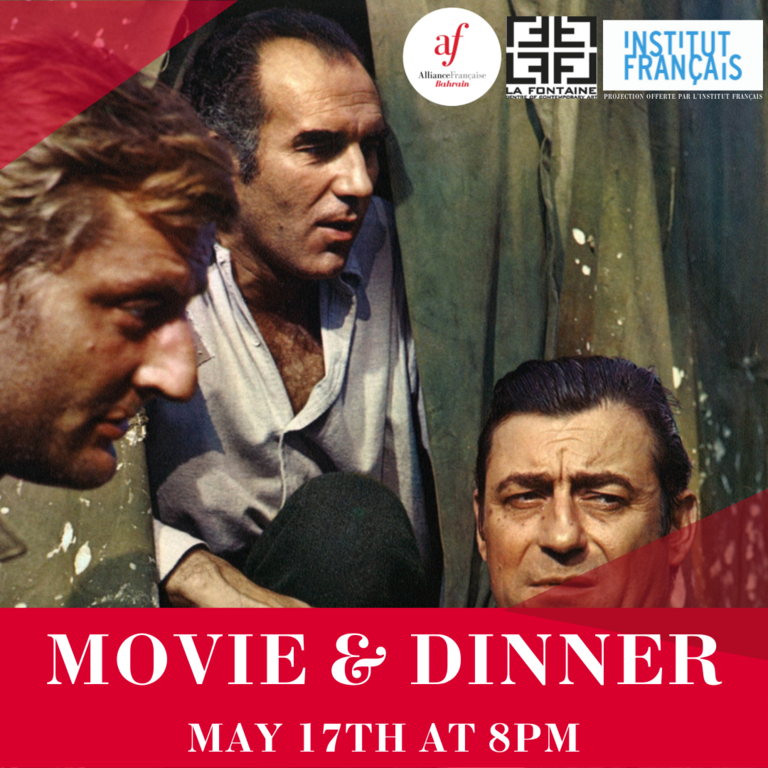 Join Alliance Française Bahrein for a "Movie & Dinner Night" at La Fontaine Centre of Contemporary Art!
Register for a Movie & Dinner night at La Fontaine here.
"1 homme de trop" (Shock Troops) - historical film from 1967 directed by Costa-Gavras.
Discover the story of twelve captured French soldiers, during WW II, who await their impending executions in a German prison camp. Fortunately, a wily resistance fighter and his men come to rescue the ill-fated dozen. The rescue attempt succeeds, but the rebels become worried when they discover a thirteenth prisoner who has come with the others. This fellow carries no ID, and now the fighters must decide whether he should die on the spot or continue on with the others.

When? On Tuesday, May 17th at 8 pm (restaurant opens at 6 pm)
Where? La Fontaine Centre of Contemporary Art, Manama
How much? 11.600 BHD

The movie will be in French with English subtitles

Alliance Française Bahrain and La Fontaine Centre of Contemporary Art are aware of the Covid situation that's why all precautionary safety measures will be taken during that evening to protect all spectators' health.

If you have any questions, please contact : com(@)afbahrain.org.