Reward platform for 'green' actions
Two Bahrain-based accountants have come together to launch a community-driven online platform that aims to help the region achieve carbon neutrality.
Founded by Chandan Gupta and Jatin Karia, Dr-Earth.com went live this World Environment Day as a system that rewards its users for undertaking environmentally-friendly actions that help reduce the effects of climate change.
Born from the co-founders identification of the lack of a platform for children undertaking sustainable activities to receive recognition for their efforts,
Dr-Earth.com encourages children to pursue a sustainable lifestyle, thereby not only helping reduce the effects of climate change but also earning reward points (called Earth$oins) which can be redeemed for exclusive eco-friendly rewards.
Mr Gupta said: "We are trying to bring a change in community behaviour towards climate change. We believe that as individuals it's our primary responsibility to look after the environment. The governments have currently taken a lead role, but it is the individual who should be aware and responsible for protecting the environment. Dr-Earth.com not only rewards but recognises efforts, which we hope will lead to enhanced community engagement. Doing a task repeatedly will lead to behaviour change ultimately becoming a value system which is vital for protecting the environment."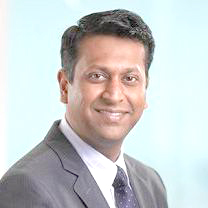 Mr Gupta
The platform will promote, reward, and capture various user activities such as:
Reuse – Allows users to exchange reusable products, thereby reducing the need to manufacture new products;
Recycle – Channelises users to dispose of through proper recyclers thereby reducing landfill waste;
Conserve – Motivates users to reduce their consumption of electricity, fuel, water and other resources;
Contribute – Connects users to contribute towards community activities for a better environment.
Users will get rewarded with Earth$oins for each activity based on a proprietary algorithm created to capture the carbon dioxide savings done for each activity.
It will also enable like-minded community members to connect, share their progress and compete with other users in challenges to do good for the environment.
Dr-Earth.com will maintain a record of activities undertaken by each user and be able to provide digital certificates on request.
Mr Karia said: "This kind of initiative will encourage individuals and communities to accept individual responsibility and understand the impact of their actions on the climate and future generations. Corporates both locally and internationally can take active roles as part of their ESG commitment. As the community acts, governments will have more hands to achieve the goal of reducing carbon faster, it's a win-win for all!"
The platform's aim is to revolutionise climate change efforts through collaboration among individuals, corporations, and governments.
It seeks to contribute in achieving the UNDP goal of reducing global carbon emissions by 25 per cent by 2025 and halving them by 2030, as agreed by all countries in COP 26.
Dr-Earth.com is owned and operated by Save Earth Technologies, a start-up based in the Abu Dhabi Global Market.
Source: https://www.gdnonline.com/Details/1114235/Reward-platform-for-%E2%80%98green%E2%80%99-actions