Real estate market 'set to find stable pricing index'
MANAMA: Bahrain's real estate market is expected to find a stable pricing index in the coming year, despite some fluctuations in terms of price, stock and supply level.
The latest trends report by regional property listings platform Property Finder revealed apartment and villa rental prices saw a drop in the first half this year, when compared to the same period last year.
The looming effects of the pandemic still continue to significantly impact the market, and it has become necessary to reduce prices to attract more interest.
For instance, areas such as Al Hidd and Riffa saw average apartment rentals drop from BD350 to BD300.
However, the listings portal found that a number of areas, including Juffair, Amwaj Islands and Tubli have not recorded any change in advertised median price, as they remain very high in demand and offer a variety of differently-priced units.
A number of areas across the market have not recorded a price change, and this could be due to the usage of tactics such as 'grace periods' and 'free months', which would essentially impact the final transacted price and not advertised prices.
This can be seen in Adliya, Barbar, Busaiteen and Mahooz among others.
The addition of newer stock in other areas has also dictated a shift in strategy when it comes to landlords and owners, which is to offer budget-friendly units.
The price shifts in the rental market have also allowed many to move homes; some have upgraded from apartments to villas, especially those with facilities such as pools and playgrounds, while others were eager to take advantage of affordable prices for smaller units, such as studios.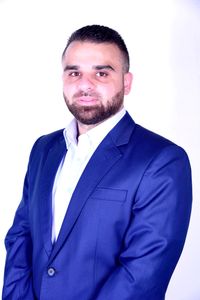 Mr Al Saleh
With regard to the villa rental market, Khaled Al Saeh, director of Property Finder Bahrain, said: "The demand for renting villas throughout Bahrain is still high, and the rental prices for this real estate category have decreased somewhat with the availability of a large number of units recently. Although prices fluctuated somewhat, the price shift in this sector was more stable than in the apartment market, simply due to the fewer number of villas compared to apartments."
Price shifts in Jannusan saw advertised prices decrease from BD1,000 to BD850 and from BD950 to BD900 in Saar between January and June 2021, when compared with the same period last year.
Demand continues to increase when it comes to apartments for sale in Bahrain, as first-time buyers and investors are both taking advantage of lowered prices, which has created solid movement in the market.
To keep that interest high, a shift in pricing strategy can be clearly seen, said Property Finder, especially in areas that offer high end units, such as Bahrain Bay and Reef Island, where prices decreased from BD1,372/sqm to BD1,319/sqm and from BD941/sqm to BD913/sqm and it was necessary to reduce prices to attract more interest.
Due to the influx of new and modern units in Durrat Marina and Saar, advertised property prices for apartments for sale in those two areas have actually increased during the same time frame from BD700/sqm to BD725/sqm in Durrat Marina and BD462/sqm to BD492/sqm in Saar respectively.
There has been a steady increase in stock when it comes to villas for sale over the past few years.
In fact, the number of listings on www.proeprtyfinder.bh for popular areas such as Amwaj Islands and Saar have increased by 50pc year-on-year for this segment, which explains the increase in price per sqm for these two areas.
The majority of other areas that offer villas for sale have recorded decreases in advertised median prices for this segment across the same time frame, such as Busaiteen (from BD680/sqm to BD662/sqm) and Riffa (from BD577/sqm to BD488/sqm) in the same time period.
avinash@gdn.com.bh
Source: https://www.gdnonline.com/Details/978672