People urged to follow all precautions
CITIZENS and residents have been urged not to let their guard down as the country eased Covid-19 curbs following a drop in infections.
Families flocked to malls, beaches and play areas yesterday as retail outlets and recreational facilities reopened after a five-week partial clampdown.
The GDN earlier reported that the National Taskforce for Combating Coronavirus (Covid-19) had placed Bahrain on the 'yellow level' after adopting a four-tier traffic-light style mechanism to assess the virus spread.
It was announced based on the dropping numbers over the last seven days, with all closures being relaxed for vaccinated people with green shield on their BeAware app, the recovered and children below the age of 12 to be accompanied by a vaccinated or recovered adult.
Senior Shura Council member Mohammed Al Khozaie expressed excitement over the opening after almost a month of lull. He, however, urged people of all ages not to throw caution to the wind and follow regulations strictly.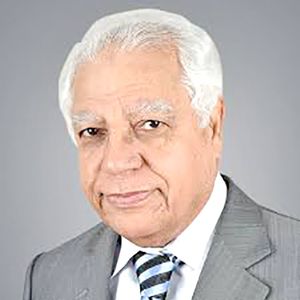 Mr Al Khozaie
"People should not go reckless as they have done in the past," he told the GDN.
"I think they have learnt the lesson. We don't want any more closures."
Parliament first deputy chairman Dr Abdulnabi Salman also appealed to people to 'put the nation's interest first'.
"We have reached brilliant results after having been hit very badly with the variant (delta)," he said.
"However, we should not forget that we will be shortly celebrating some important events such as Eid Al Adha and Ashoora, where people tend to gather.
"There is still a good chance for us all to go up from yellow to green – or slip back to orange and red.
"It all depends on how we behave in the coming weeks. Let us be sensible and overcome this battle together."
The new traffic light system stipulates four stages – green, yellow, orange and red – based on the average percentage of positive cases out of daily Covid-19 tests or infection rate.
American Mission Hospital (AMH) chief executive Dr George Cheriyan also stressed that Bahrain was not out of the woods yet and the traffic-light system was just an indicator.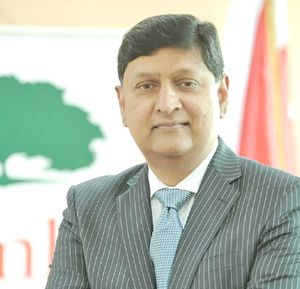 Dr Cheriyan
"All what it tells us is the infectivity rate in the community at a particular time," the senior medic told the GDN.
"This rate which is currently at 1.5pc in Bahrain means the chances of you getting exposed to an infected person is extremely low. If this can be maintained, we could soon step into the green zone."
He appealed to the public not to drop their guard against the virus.
"Due to the prevalence of variants, infectivity rate can change anytime. Moving into the green zone doesn't mean we are free to live normally – as it could in no time escalate to yellow or red.
"The light system is just an indicator."
According to the system, when the average positive Covid-19 cases exceed eight per cent over any three-day period, Bahrain will go to the red-level leading to a partial closure of outlets and facilities.
If it's between 5pc and 8pc over a five-day period, an orange level clampdown will be implemented.
When the average percentage is between two and five over a seven-day period, the yellow level will be in effect.
And when the percentage remains below two over a 14-day period, green level guidelines will apply.
Source: https://www.gdnonline.com/Details/950062/People-urged-to-follow-all-precautions