Pensioners thrilled on receipt of arrears
Delighted retirees have described their joy as they received a six per cent retroactive pension increase deposited into their bank accounts.
They were among more than 95,000 who were eligible for the payment yesterday, as reported in the GDN.
His Royal Highness Prince Salman bin Hamad Al Khalifa, Crown Prince and Prime Minister, ordered the immediate pay out of the rise backdated to 2021, up to April 2022.
The pension and arrears amounts were deposited separately and beneficiaries received two text messages to this effect.
Pensioners who retired before 2021 were entitled to a 6pc rise and any increase for new retirees was proportional to the date of retirement.
Bahraini Hussein Al Hassan, 66, was among the recipients. "I'm very happy that I have collected the pension increase because the cost of living has been going up," he told the GDN. "It was a great gift to receive in the holy month."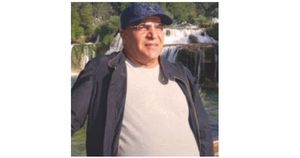 Mr Al Hassan
Meanwhile, a 54-year-old Bahraini woman, who asked to remain anonymous, described how 'extremely grateful' she was. "It has come at an extremely difficult time. People have been struggling to make ends-meet," the former Health Ministry employee said.
"Although the economy is recovering from Covid-19 there are still international circumstances causing concern and increased prices.
"We know that the government isn't sparing any efforts in dealing with the situation and with Eid coming soon this is perfect pick-me-up and extra cash in our pockets will help with the shopping."
Source: https://www.gdnonline.com/Details/1050235/Pensioners-thrilled-on-receipt-of-arrears