NBB's Innovative Solutions in the Midst of COVID-19
An interview conducted by the Gulf Insider
In an interview with the Gulf Insider, the National Bank of Bahrain spoke candidly about the innovative solutions it has implemented to adapt to the challenges and shifting industry dynamics following the emergence of COVID-19. Representing the bank was Yaser Alsharifi, Chief Strategy Officer, Razi Amin, Head of Information Technology, and Omar Al Adhami, the Head of Retail Digital Banking who shared their plans and strategies that form the bank's future roadmap.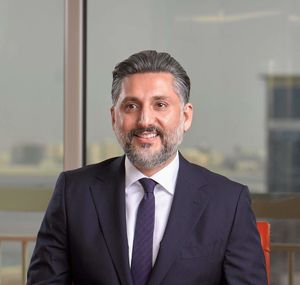 Yaser Alsharifi, Chief Strategy Officer
"NBB has always prided itself on being at the forefront of innovative change, especially when it comes to advancing their digital capabilities to better empower their customers in a fast-paced digital era", explained Yaser Alsharifi. "What differentiates us from other banks is how we place the customer at the core of our business strategy and design solutions that are relevant and fulfil current needs. At NBB, everything starts and ends with the customer in mind, an approach which has translated into increased customer engagement", he added.
Although the pandemic forced many banks and businesses to change their strategic approach, it merely accelerated what NBB had already been working on – digital transformation.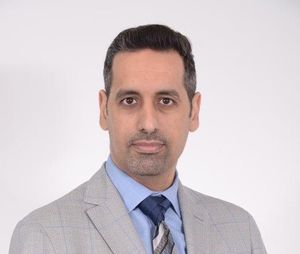 Razi Amin, Head of Information Technology
According to Razi Amin, "NBB has been delving into building robust digital platforms and continuously improving its banking services to enable more customer convenience and accessibility, while substantial investments have been made in upgrading our IT infrastructure to make it more robust and scalable".
The Central Bank of Bahrain has facilitated a conducive environment for the industry's development, which enabled NBB to become more progressive, especially in the realm of Fintech. In line with international trends shaping the banking sector, NBB took the lead in rolling out the industry's open banking framework, capitalizing on its API management and open systems investments. This created an opportunity for enhanced industry collaboration for the benefit of the customer.
An important area of focus for NBB has been data gathering and analytics; an area that is considered crucial for the future development of the banking industry, with the bank taking additional steps to educate the customers on the value of data in better managing their wealth.
"The IT department at NBB has recently seen a notable surge in digital banking and online transactions, exceeding 400% in 2020 alone", explained Razi Amin. "We envision this trend to persist, creating an ideal environment for our new mobile app which the bank considers as a launch pad for future innovations". It was also noted that the app's main differentiator is its simple functionality and speed of transactions.
NBB has prioritised security whilst implementing a risk-adverse approach. The bank has heavily invested in advanced security systems as well as Artificial Intelligence and machine learning as fundamentals to better understanding their customers and mitigating risk, including cyber-attacks. NBB's brand promise "closer to you" has further inspired it to tailor products and services to customer needs while investments in AI will continue to form part of its roadmap in its continuous effort to enhance its solution portfolio and service offering.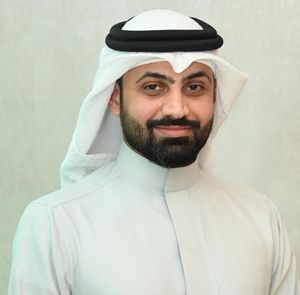 Omar Al Adhami, the Head of Retail Digital Banking
"As the pandemic took its toll in 2020 with lockdowns and social distancing measures coming into play, the bank saw a significant shift in customer behaviours. Many of our existing customers quickly migrated on to our digital platforms, while we saw new demographic segments being added to our customer base", explained Omar Al Adhami.
"We ensured that our online presence provided a seamless alternative by enabling customers to conduct all necessary transactions remotely, with ease and efficiency", he added.
In its efforts to live up to its promise of being closer to the customer, NBB has committed to being more than a banking provider; the bank is integrating customers at the centre of innovation and creativity, prioritising personalization and convenience to provide solutions that enhance lifestyles. "Customer feedback is an important part of this formula and through focus groups, surveys, and research, we gather data to shape the customer experience", concluded Yaser Alsharifi.
According to NBB, the future outlook of the banking industry is very exciting. The bank anticipates a constant state of evolution driven by dramatic advancements in digital technology which will create ample opportunity for unique products and services that will reshape the industry as a whole.
More about NBB's new mobile application
The new "NBB Digital Banking" app has consolidated all services offered via NBB's branches into an enhanced one-stop-digital-shop with dynamic features and options designed to simplify the customer banking journey. One of the key features of the application is that once downloaded, users are not required to create a new account, but can use their existing details from the current app to log in. The same applies to beneficiaries; customers will not have to update or re-enter their beneficiary details as all information will automatically migrate from the current to the new app upon login.
Customers will benefit from having a bilingual application with an improved registration journey, which means, reduced clicks and speedier results; fast digital registration; fingerprint or facial recognition as well as a password request for added security; diverse product opening options; instant issuance of debit cards with the option of pick up or direct delivery; easy money transfers; Al Watani rewards and increased chances of winning; full management of debit, credit, prepaid cards; and many more features.
Source: https://www.gulf-insider.com/nbbs-innovative-solutions-in-the-midst-of-covid-19/