NBB named Best Bank in Bahrain
The National Bank of Bahrain (NBB) has been named as the 'Best Bank in Bahrain' at the Euromoney Middle East Awards for Excellence 2023.
The awards ceremony took place in Dubai and was attended by group chief operating officer and acting group human resources and sustainability officer Nabeel Kazim, chief corporate communications officer Hisham Abu Alfateh and NBB UAE chief executive Yogesh Kale.
The prestigious award is testament to the bank's significant progress as seen in its technological advancements, retail offerings and digital services, the bank said in a statement.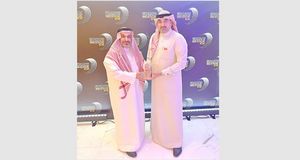 Mr Kazim and Mr Alfateh with the award
As a digitally-driven organisation, NBB is committed to meeting the ever-evolving needs of its customer base. Over the past year, the bank's offerings, investments and initiatives have solidified its position in the financial industry and contributed to its ongoing success, it said.
"NBB has committed to serving its broad stakeholder base through adopting comprehensive internal training programmes, integrating sustainability-led solutions and supporting local startups and SMEs. Since its foundation, the bank has endeavoured to give back to the community while supporting national efforts to develop Bahrain's digital economy."
Euromoney editor-in-chief Louise Bowman said: "The National Bank of Bahrain increased its net profits by 28 per cent from 2021 to 2022, but it is the bank's innovation in the ESG and digital space which was particularly noteworthy. The bank's accelerated work on its ESG roadmap, revamped mobile app and wider ESG product offering for retail customers has been extremely impressive."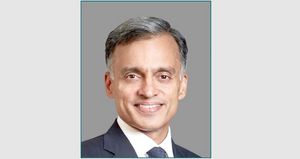 Mr Ahmed
Commenting on the Bank's achievement, NBB group chief executive Usman Ahmed said: "The bank's significant growth of business was marked by a series of key milestones. The fact that we received the prestigious accolade of 'Best Bank in Bahrain' highlights NBB's consistent efforts to transform from an everyday service provider to a multi-faceted organisation which offers a unique value proposition across all verticals.
"The bank continues to pursue a leading position, on both local and regional fronts, solidifying the kingdom's standing as a financial hub."
Motivated by its vision to enrich the lives of generations, NBB continues to play an integral and essential role in the country's socio-economic development and the industry's digital revolution.
Source: https://www.gdnonline.com/Details/1254971/NBB-named-Best-Bank-in-Bahrain