MPs in call for utility bills cut
A call to slash the cost of utility bills for everyone living and conducting business in the kingdom has been made by MPs who also want Bahrainis to get a free three-month summer bonus when air-conditioning units are on full blast.
Five MPs, led by Ebrahim Al Nefaei, presented an urgent parliamentary proposal yesterday to have the government consider the call.
"The current electricity and water rates are so high and everyone is suffering," said Mr Al Nefaei.
"Investors and businesses are having the public pay for their enlarged utility bills through increasing the prices of their services," he claimed.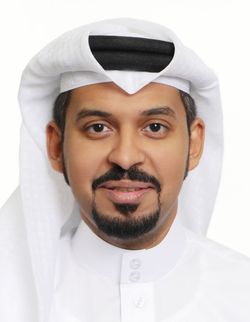 Mr Al Nefaei
"Some investors have decided to leave while other local businesses have had to shut down, even when serving excellent products, because people basically can't afford them.
"The government has to reconsider the current rates. Let's carry out an urgent study to see whether it's possible to introduce new lower charges to avoid a further economic crash and support the slow revival and recovery from the impact of Covid-19."
Mr Al Nefaei believes Bahraini households need to get complete cost exemptions during the three peak summer months which witness the highest usage of electricity and water.
"It is a huge financial burden," he said. "Air-conditioners alone consume a fortune on Bahrainis in their first household, even when they are given subsidised rates," he added.
He also suggested that late payers of bills should be offered longer terms to pay off their debt. "People have to think about getting clothes to wear, putting food on the table, or about the fact they could be without electricity or water should they be unable to pay the Electricity and Water Authority."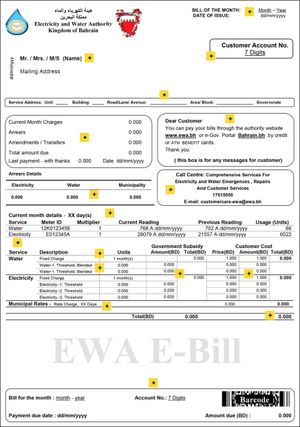 Call for lowered bills
The proposal was presented to Parliament Speaker Fouzia Zainal yesterday and will be now forwarded to the Cabinet for immediate review.
The government fully shouldered the cost of utility bills on 380,000 electricity and water accounts for three months from April to June last year under a BD4.5bn billion financial stimulus package to offset the impact of the pandemic.
The exemption was then redirected to Bahrainis in their first household as they were exempted from July to December last year.
A series of rate increases since 2016 has seen the cost of electricity increase to 29 fils per unit, while the water rates are 750 fils per unit.
Bahrainis with one home qualify for a subsidised electricity rate of just 3 fils per unit, but if they exceed 3,000 units in a month the rate increases to 9 fils per unit for additional electricity consumed.
Those exceeding 5,000 units are charged 16 fils for each unit.
It means expats and Bahrainis with more than one property are currently paying 866 per cent more for electricity than Bahrainis in their first household.
The National Action Charter Bloc led by its president Mohammed Al Sissi, who is also Parliament foreign affairs, defence and national security committee chairman, in July last year also presented a proposal to halve the rates. However, it was rejected by the Electricity and Water Affairs Ministry on the basis that it would cost the government BD40 million, which was not available.
Source: https://www.gdnonline.com/Details/945290/MPs-in-call-for-utility-bills-cut