Move to extend job notice period
THE 30-day notice period to terminate employment contracts could be increased to four months.
Five Shura Council members, led by services committee vice-chairwoman Dr Ibtisam Al Dallal, have proposed an amendment to the 2012 Private Sector Employment Law "to ensure work is not disrupted, as in the case of educational and medical services".
They had originally suggested six months but settled for four months following feedback from the committee.
The Labour and Social Development Ministry and the General Federation for Bahrain Trade Unions have rejected the move, while the Bahrain Chamber of Commerce and Industry and the Bahrain Free Labour Unions Federation (Al Hurr) have welcomed it.
According to Dr Al Dallal, services needed to continue uninterrupted in certain sectors, and 30 days was too short a time to find a replacement should an employee's contract be terminated.
"The openings have to be announced, a right candidate found, interviews and tests conducted, and receive approval from all parties concerned," she added.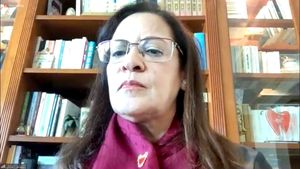 Dr Al Dallal
"In the education sector, students need a teacher or lecturer immediately, while in the medical sector, specialised doctors or nurses are needed to provide continuous treatment."
Labour and Social Development Ministry officials said the amendment was unjust.
"It is unfair because should an interested candidate be made to wait for four months he might lose out on better opportunities," they said during committee meetings.
"Also, employers may want to terminate contracts in 30 days because they have found someone better but are forced to keep the employee for four months, which may hit the progress of work.
"Current employees are protected by certain contractual guarantees and applying the amendment to only newcomers will be discriminatory."
Ministry officials have also pointed out that it was difficult to decide which jobs should come under the 30-day rule and which jobs should be put under the four-month rule.
BCCI officials said the amendment would ensure employees with particular qualifications are made to stay until suitable replacements are found.
Source: http://www.gdnonline.com/Details/923760/Move-to-extend-job-notice-period