Key municipal plans unveiled
Major municipal projects worth millions of dinars over the next two years are set to be unveiled in Muharraq.
Works, Municipalities Affairs and Urban Planning Ministry Municipal Affairs Under-Secretary Shaikh Mohammed bin Ahmed Al Khalifa revealed that new gardens, parks and stretches of coastal walkway were on their way.
He told members of the Muharraq Municipal Council at their final weekly meeting of the term, that work was progressing with minimal disruption despite challenges created by the pandemic.
The projects announced yesterday were:
The BD3.18m Muharraq Grand Garden; completed and ready to open
The BD120,000 Al Hasawi Public Park; completed and ready to open
The BD170,000 Ayn Raya Public Park; end of this year
The BD3.5m Al Dana Garden and Investment Project; investor given go ahead
Revamps to Casino Park at a cost of BD500,000; starts second quarter next year
The new BD400,000 Galali Housing Public Park; starts second quarter next year
New seafront for Dair and Samaheej (under study)
The second phase of Busaiteen Corniche (under study)
New Arad Walkway (under study)
New BD6m shopping mall in Arad (under investment study)
New BD5m shopping mall in Al Sayeh (under investment study)
New BD13m multi-storey building in Al 200-year-old Qaysariya Suq listed as World Heritage Site (under investment study)
New municipal plants house in Busaiteen (under study)
Offering the location of the temporary Muharraq Central Market for investors
"All of the projects earmarked have gone ahead without delay as planned and announced," said Shaikh Mohammed. "We are approaching things differently and are seeking support from investors for projects that we can't build ourselves or need assistance with.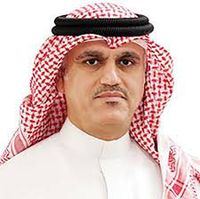 Shaikh Mohammed
"Things have not stopped and will never stop, there are problems, but we always seek solutions.
Not all the councillors were convinced and suggested some of them were simply redesigns of previously announced projects.
"It is the same fancy projects that are circulating through colourful imagery every year without seeing the light of day," claimed acting chairman Hassan Al Doy. "Sometimes it's even the same project in its 100th phase – which first sees a toilet built, then a child's ride added, then a gate built, and so on. Watching the same projects repeatedly being announced is boring."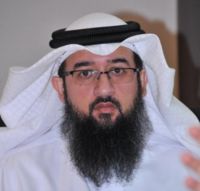 Mr Al Doy
Shaikh Mohammed replied: "Those projects are funded by us and they will happen. There is also a focus on conducting maintenance on existing facilities or expanding those frequently used."
Source: https://www.gdnonline.com/Details/949541/Key-municipal-plans-unveiled