GCC growth 'could return to pre-crisis levels in Q1 2022'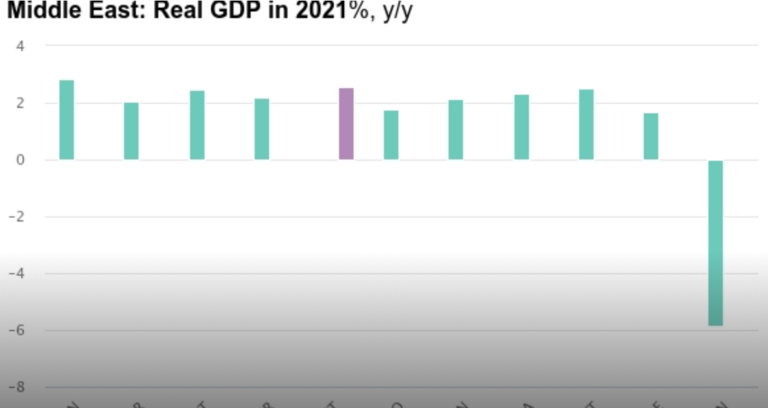 MANAMA: Economic growth in the GCC should return to pre-crisis levels in the first quarter of 2022, a new report has forecast.
In its latest Economic Insight report, the Institute of Chartered Accountants in England and Wales (ICAEW) says the Middle East economy has almost recovered from pandemic losses, aided by higher oil output, vaccination rollouts and easing of restrictions.
GCC economies too have benefited from domestic and global reopening, and the positive momentum should carry into 2022 as they raise oil output, as per the report which was compiled by Oxford Economics.
Noting that the GCC economy shrank by 5.1 per cent in 2020, the ICAEW expects GCC GDP to return to pre-crisis levels in the first quarter of 2022, with growth accelerating from 2.2pc this year, 0.1pp higher than Q2 projections, to 5.1pc in 2022.
Regional Purchasing Managers' Indices (PMIs) show continued expansion in the non-oil sector across the region.
Business conditions are improving, boosted by rapid vaccine roll-outs and stronger global growth.
Improved levels of output, new business and employment also point to further recovery.
Overall, ICAEW forecasts GCC non-oil growth of 3.1pc and 3.9pc this year and in 2022 respectively.
Despite the rise in prevalence of the delta variant and concerns over future Covid-19 variants, governments in the region have re-opened borders, mostly to vaccinated travellers.
Several countries, including Bahrain, have among the highest vaccination rates globally, putting them in good stead to attract tourists and workers, even as travel takes time to fully recover to pre-pandemic levels.
ICAEW regional director for the Middle East, Africa and South Asia Michael Armstrong said: "We applaud the reforms and policies Middle East governments have implemented to safeguard their economies. This, coupled with their swift action in containing the spread of Covid-19, has contributed to a faster recovery."
In the oil sector, there is growing demand globally. The Opec+ group, which drives oil supply trends, reached an agreement in July to increase output incrementally every month through to December 2022.
The oil market is expected to be in deficit this year and then move into modest oversupply in 2022 as production growth accelerates more quickly than global demand.
As a result, Brent oil price is expected to average $64per barrel (pb) in 2022 and then $60pb in 2023, according to ICAEW.
As regional governments focus on repairing their public finances, spending has remained restrained.
ICAEW expects the region's aggregate budget deficit will narrow to below 2pc of GDP this year, the smallest gap since 2014.
Scott Livermore, ICAEW economic advisor and chief economist at Oxford Economics, said: "The oil sector dynamics are supportive of GCC fiscal positions, given between 40pc-90pc of the economies' total revenues come from oil. This is good for government incomes, and could filter into investment, higher consumer spending and non-oil growth."
avinash@gdn.com.bh
Source: https://www.gdnonline.com/Details/978430/GCC-growth-%E2%80%98could-return-to-pre-crisis-levels-in-Q1-2022%E2%80%99