Food Festival attracted 175,234 visitors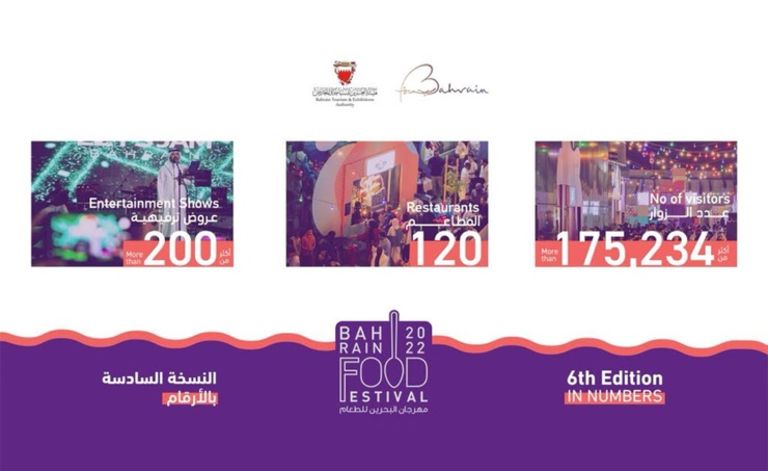 The 6th edition of the Bahrain Food Festival has attracted 175,234 guests, including more that 100,00 in the second week, up from around 75,000 in the first week.
During the 16-day festival, attendees were treated to approximately 200 activities and performances, said Bahrain Tourism and Exhibition Authority (BTEA).
The Food Festival this year witnessed the participation of 120 restaurants, representing a 32% increase compared to the 2020 edition.
The "Cooking Corner," which featured several well-known Bahraini chefs preparing and cooking various cuisines in front of the public in a unique interactive setting, was another highlight of this year's food festival.
This edition also featured a wide range of events and exciting activities including Bahraini artists who performed a variety of musical and artistic acts, in addition to raffles prizes that were also held throughout the event in collaboration with hotels and restaurants around Bahrain.
"We, along with our partners, are very proud of the Bahrain Food Festival's success, whether in terms of the number of visitors, related events, or participating restaurants", said BTEA Chief Executive Officer Dr. Nasser Qaedi.
"This success is unquestionably the result of extensive preparation and promotion of the event, as well as large-scale marketing campaigns locally and regionally."
" We are delighted to have received over 175,000 Bahrainis, residents, and tourists, including individuals and families, doubling our duty in the next years to build on our achievements and attain greater performance rates", he added.
He said that the festival has become a key attraction for visitors from outside Bahrain, contributing to the overall development of the tourism industry and accomplishing the goals of Bahrain's tourism strategy 2022-2026
Source: https://www.bna.bh/en/FoodFestivalattracted175234visitors.aspx?cms=q8FmFJgiscL2fwIzON1%2bDiqKFtKCAAxYa9aIWW3RDgA%3d