Facemasks 'must be worn indoors'
A SENIOR medic has highlighted protocols on the use of facemasks as the country moved into the Covid-19 'green level' yesterday.
Wearing a facemask outdoors remains optional while it must be worn indoors, National Taskforce to Combat Coronavirus (Covid-19) monitoring committee head Dr Manaf Al Qahtani clarified on Twitter.
His explanation comes in response to a public query – 'Should we continue to wear masks in public places?' – being shared on social media ever since the country announced a three-day green zone prior to Eid Al Adha.
"In the green level, facemasks must be worn indoors, while outdoors it is optional," said Dr Al Qahtani.
"The reason being that the possibility of infection indoors – in closed and poorly ventilated places – is more, compared with outdoors where there is good ventilation.
"Chances of infection spreading is also limited outdoors, provided physical distancing is maintained," explained the BDF hospital Infectious Diseases Consultant and Microbiologist.
Bahrain stepped into the green zone yesterday following a continuous drop in Covid-19 cases.
The task force had announced a four-tier traffic light system mechanism, based on the average percentage of positive cases out of daily Covid-19 tests.
The country remained on 'orange level' during the Arafah and Eid Al Adha holidays from July 19 to Thursday.
"We started to adapt to the pandemic with caution and poise and we have succeeded," Dr Al Qahtani, said on Twitter.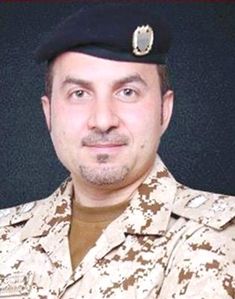 Dr Al Qahtani
"We entered the green level because we collectively made efforts for the sake of humanity and the protection of society.
"With this kind of responsible and committed public behaviour, we can overcome this crisis safely and securely."
Meanwhile, the GDN witnessed larger crowds outdoors yesterday, especially at malls and beaches, compared with that during the Eid holidays.
As cafés, restaurants and sports centres remain open, most people were seen wearing facemasks, reflecting the cautious approach.
Gyms, swimming pools, barber shops, salons, spas and entertainment centres allow unrestricted entry – to both vaccinated and unvaccinated – as the country remains in the green zone.
However, entry into cinema halls, indoor events and conferences and indoor sporting events is restricted to those who are vaccinated and have completed 14 days after their second dose and those who have recovered from Covid-19.
Bahrain adopted the traffic light-style mechanism from July 1 to assess Covid-19 spread in the kingdom and signal what facilities and services will be available to the public.
The four levels are green, yellow, orange and red.
The 'green level' becomes applicable when the rolling average percentage of positive cases out of tests carried out is below two per cent for 14 days.
Bahrain has been rapidly progressing in its efforts to curb the spread of the virus with all parameters of infection showing significant improvement.
As of yesterday only four Covid-19 patients are seeking treatment at various facilities across Bahrain – a massive drop from the staggering 427 cases on June 1.
No fatalities were reported last night.
Nine patients are under critical care, which is again a drop from more than 300 infections in the previous months.
Active cases also recorded a 97pc drop with the number plunging below the 1,000-mark last week.
A total of 26,883 active infections were registered on May 27 which dropped to 834 yesterday.
The GDN also reported last week that two facilities dedicated to treating coronavirus patients in the country now remain empty – the International Hospital Bahrain and the Sehati Building inside Salmaniya Medical Complex.
Source: https://www.gdnonline.com/Details/951995/Facemasks-%E2%80%98must-be-worn-indoors%E2%80%99