Expo 2020 Dubai will add $42.2bln to UAE economy by 2042
Expo 2020 Dubai will add AED 154.9 billion ($42.2 billion) to the UAE economy between 2013 to 2042, and support 1 million job-years, according to a new study.
The EY study said the event itself, which took place one year late, opening in October 2021 due to the COVID-19 pandemic, saw 24.1 million visits.
The event and its legacy are expected to support 1.039 million full-time equivalent (FTE) job-years, equivalent to 35,000 FTE jobs per annum.
The sectors contributing the most global value added (GVA) are events organisation and business services (AED 75.5 billion), construction (AED 31.9 billion) and restaurants and hotels (AED 23.1 billion).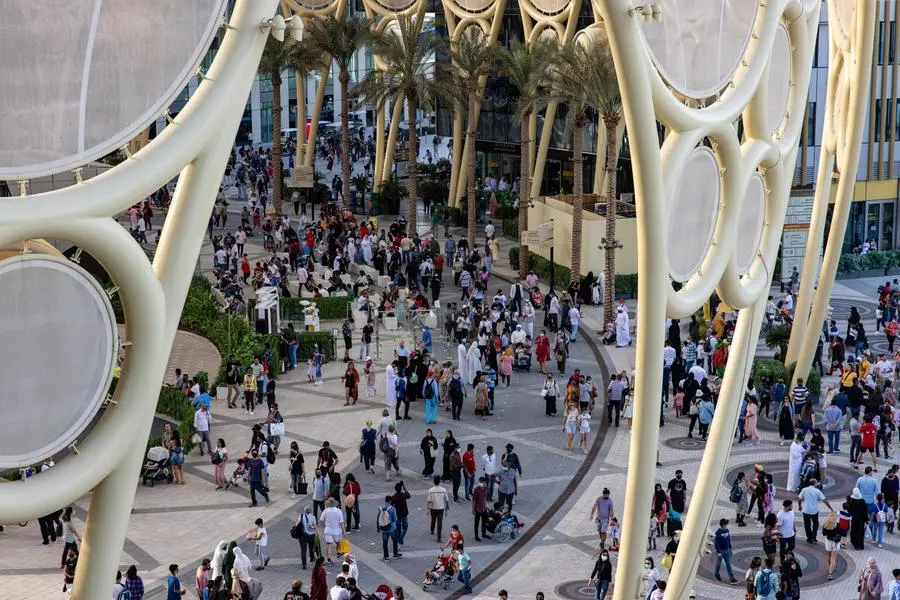 DUBAI, 12 March 2022. Visitors at Al Wasl, Expo 2020 Dubai. (Photo by Christopher Pike/Expo City Dubai)
The pre-event phase contributed around one quarter of GVA, the event itself added close to 13%, while majority of the economic benefits, 62%, will be felt in the legacy phase through to 2042, a statement from Expo City Dubai said.
Some Expo 2020 Dubai attractions, particularly the UAE's own exhibits, Terra, The Sustainability Pavilion, Alif, The Mobility Pavilion, the Vision and Women's Pavilions, as well as the three new Stories of Nations exhibitions have remained open.
Earlier this month, it was announced that communities of apartments, townhouses and villas are to be built at the site, in developments named Expo Valley and Expo Central.
Source: https://www.zawya.com/en/economy/gcc/expo-2020-dubai-will-add-422bln-to-uae-economy-by-2042-i5hs3sic