eCommerce Champions Overseas launched
Industry, Commerce and Tourism Ministry has officially launched the 'eCommerce Champions Overseas' programme in liaison with Export Bahrain and Bahrain Institute of Banking and Finance (BIBF), with the participation of Annada Brand, Traditional Trends, Tru Active, Arihant Jewellers and Eatco as mentors.
Commenting, assistant under-secretary for control and resources Abdulaziz Al Ashraaf said given the importance of eCommerce in the digital economy the ministry is striving through the initiatives of the eCommerce National Strategy to facilitate the procedures and encourage the companies and establishments for digital transformation and motivate them to enter the global markets.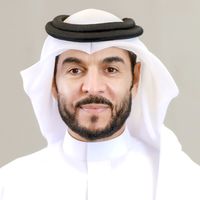 Mr Al Ashraaf
In addition, the ministry is working through the initiatives of the strategy as a link between all the related parties in various related fields and sectors, as we aim through the collaborative work and efforts in achieving the vision.
The current programme is one of the initiatives which that will allow sharing the expertise of leading companies in the field of exports through ecommerce to companies and establishments that are interested in this field.
Also commenting was director of information systems Maram Al Mahmeed who said: "The Information Systems Directorate is determined to implement the initiatives of the eCommerce National Strategy to create an eCommerce ecosystem in the kingdom.
Ms Al Mahmeed
The 'eCommerce Champions Overseas' programme was launched to boost the contribution of eCommerce in exports and support exports through eCommerce for companies and establishments by providing mentoring sessions that includes the leading companies' experiences in the field of exports to ensure that participants get a comprehensive mentoring experience. The qualified companies from this program will be selected and awarded the title of eCommerce Champion Overseas."
Export Bahrain chief executive Safa Abdulkhaliq stated: "Digital transformation and eCommerce plays a significant role in the growth and international visibility of businesses to take advantage of globe trade opportunities. The eCommerce Champions Overseas mentorship programme is aligned with Export Bahrain's core values as our focus is to support and guide businesses to achieve their digital transformation through the various initiatives within our diverse and growing suite of solutions portfolio."
Ms Abdulkhaliq
Companies that are interested in exports through eCommerce can register for the programme at: https://service.moic.gov.bh/champions.
Source: https://www.gdnonline.com/Details/1093262