Bourse trading skills training for Bahrainis
MANAMA: Eight Bahraini graduates, selected from a pool of 470 applicants, have started their internship at Bahrain Bourse (BHB) as part of the Capital Markets Apprenticeship programme.
The first edition of the on-the-job training programme got underway this month aiming to bridge the gap between educational and practical aspects in the capital markets sector.
During a six-month tenure, selected individuals will be working as full-time interns across BHB and Bahrain Clear and receive advanced training in trading skills, research methods and capital market financial analysis.
The interns will also benefit from the opportunity to interact with and learn from decision-makers in the marketplace.
The trainees will undergo job rotation across different directorates including: Trading operations, Listing and disclosures, Marketing and business development, and Murabaha unit.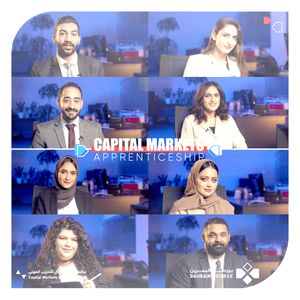 Eight graduates will work as full-time interns across BHB and Bahrain Clear
This will help interns gain full and diversified exposure to Bahrain Bourse and Bahrain Clear operations and obtain a full understanding of the Bahrain market in specific, and the capital market sector in general.
The programme will also equip the interns with the set of skills required to occupy high-level employment opportunities within the capital market.
BHB chief executive Shaikh Khalifa bin Ebrahim Al Khalifa said: "We welcome the interns joining the first edition of the programme. We are thankful to the board members and the executive management of all the listed companies and the participating institutions for providing the interns with the opportunity to organise roundtable discussions with key decision-makers within the capital market."
Bahrain Bourse started receiving applications for the programme in mid-February 2021. Applicants were short-listed after multiple rounds of evaluation assessments and interviews.
Interns will be awarded with a certificate of participation and an evaluation letter detailing their key attributes for future employers to enhance their employability for future recruitment opportunities.
Source: https://www.gdnonline.com/Details/941180/Bourse-trading-skills-training-for-Bahrainis