Booster shot waiting period cut to one month
The waiting period for the vaccine booster shot has been reduced to one month for special cases.
The national medical team announced the move from six months after the second dose to just four weeks for the most at-risk people.
This applies to the following groups:
* Adults who are 50 or older.
* People under 50 who are obese, and those who suffer from immunodeficiency diseases.
* Front-line medical workers.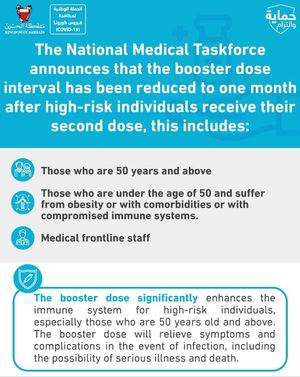 Source: https://www.gdnonline.com/Details/950472/Booster-shot-waiting-period-cut-to-one-month