Bid for more Healthy City titles stepped up
EFFORTS are in full swing to get Busaiteen and Al Sayah in Muharraq recognised as "Healthy City" by the World Health Organisation (WHO) this year.
This follows Manama being designated as a Healthy City in 2021 as the first capital city across the Middle East to receive such an honour, while Umm Al Hassam was named as Bahrain's first "Healthy City" in 2018 as part of WHO's Healthy Cities Programme (HCP) launched in 1986.
HCP is a global movement that recognises healthy-supportive environments, good quality of life, basic sanitation and hygiene and access to health care with 80 criteria steps necessary for accreditation in order to receive the sought-after title.
The check-list includes water, sanitation, food safety, air pollution, green spaces, volunteer campaigns, empowering women and health development, among others.
The Muharraq Governorate has completed 60 per cent of the required criteria in Busaiteen and Al Sayah, revealed Health Ministry's Healthy Cities Programme co-ordinator Bushra Al Hindi yesterday during an online lecture highlighting the accreditation requirements.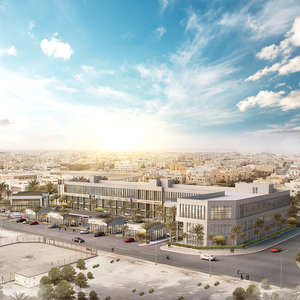 Al Sayah Square will provide entertainment and medical services for residents of Busaiteen and Muharraq
"Muharraq Governor Salman Bin Hindi has already signed an agreement with WHO to strive towards getting the accreditation for Busaiteen and Al Sayah and no efforts are being spared to achieve those goals," she stated.
"There are nine main pillars that must be achieved to receive this accreditation and within them there are 80 different criteria that must all be fulfilled.
"There are 26 criteria under the Health Development, six criteria under emergency response and contingency plans, and seven criteria for co-operation between various sectors, and much more.
"Around 60pc of the 80 required criteria have already been achieved in the Muharraq Governorate and hopefully within this year we will have received this prestigious accreditation for Busaiteen and Al Sayah."
The GDN previously reported that WHO estimates that by 2050, 70pc of the world's population will live in cities, making it important to ensure that people are living in clean and decent environments rather than depressing and dangerous urban sprawls.
The HCP aims to improve the health status of the world's population through concentrated community efforts to achieve integrated social and economic development in addition to raising the level of environmental health services and living conditions for sustainable development.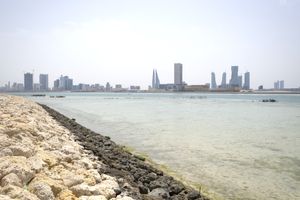 The Busaiteen coastline
"Health is an individual responsibility that is linked with self-care and levels of awareness but we must all come together as a community in order to achieve these goals together," added Ms Al Hindi.
"Community partnership is an integral part of this process and is necessary to ensure the success of receiving and maintaining this accreditation."
She also added that plans are underway to make A'ali a 'Healthy City' along with Busaiteen and Al Sayah.
The GDN reported in May last year that the status of 148 properties in A'ali has been changed as part of a major development project as plans for it to gain a 'healthy city' status gather pace.
Source: https://www.gdnonline.com/Details/1035003/Bid-for-more-Healthy-City-titles-stepped-up