BD8 million revamp for 40 schools
MULTI-MILLION dinar maintenance works commenced on 40 public schools as part of efforts to develop education and training institutions in Bahrain, it has been revealed.
The works are being carried out by the Works, Municipalities Affairs and Urban Planning Ministry in line with a decision by the Supreme Council for the Development of Education and Training.
The BD8 million works on the 40 schools are part of a three-year plan (2020-2022) to conduct maintenance works on 126 government schools stated Minister Essam Khalaf.
"The project was carried out within efforts to implement directives issued by Supreme Council for the Development of Education and Training president Shaikh Mohammed bin Mubarak Al Khalifa to prioritise the maintenance of public schools based on infrastructure and area needs," he stated.
"This is based on a joint work plan between the ministries of Education and Works, Municipalities Affairs and Urban Planning which includes the need for schools and academic buildings in addition to required maintenance works.
"Maintenance procedures on the various prioritised schools cost an estimated BD8m and is within the 2021 maintenance plan approved by the ministry's financial, economic and fiscal balance committee."
Mr Khalaf highlighted that multi-million dinar maintenance works aim to preserve the structural integrity of the buildings while also improving their internal environment, extend their lifespan in addition to ensuring their sustainability.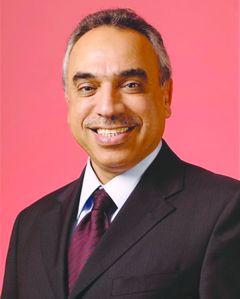 Mr Khalaf
He also added that the works aim to raise the value and efficiency of the buildings in terms of operational and economic factors in support of education needs while also preserving facilities and enhancing the safety of building users.
"The ministry has completed the maintenance of one school, recently commenced on 17 other schools with work underway to secure tenders for another 22 schools to complete the approved plan," he added.
"The comprehensive maintenance for schools will include civil and construction work such as exterior and interior painting, the revamping of bathrooms and replacement of rainwater drainage pipes in buildings.
"It also includes electrical maintenance such as replacing connections, switchboards and lights as well as mechanical work like extending water supplies and sanitary work among others."
The ministry earlier announced that it has carried out maintenance works on 46 schools in 2020, which is 21 per cent of the total public schools in Bahrain.
This includes nine schools that were previously unoccupied to increase capacity at public schools.
"The ministry has developed a three-year plan in collaboration with the Education Ministry to implement maintenance works for 126 prioritised schools – out of 217 public schools across various governorates according to area and needs and population structure," he added.
"These schools are distributed across all four governorates with 44 being in the Capital, 24 each in Muharraq and the Southern Governorate and 34 in the Northern Governorate."
Source: https://www.gdnonline.com/Details/965945/BD8-million-revamp-for-40-schools