Alba plant inspected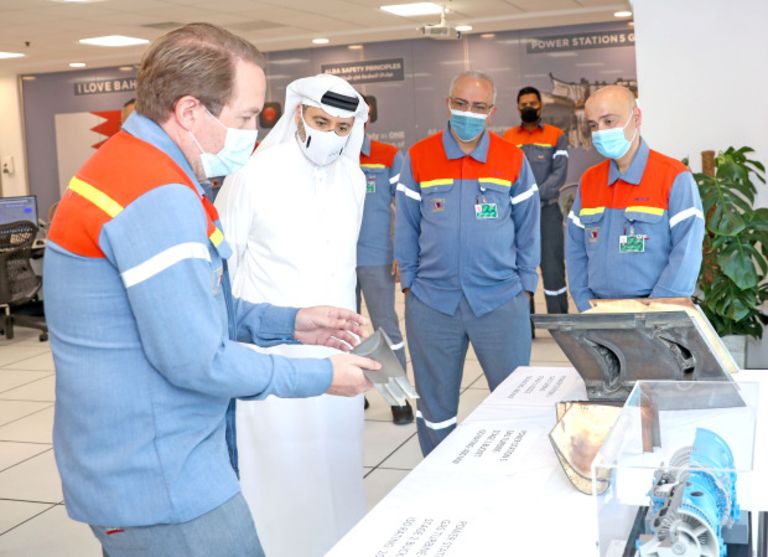 MANAMA: Alba chairman Shaikh Daij bin Salman Al Khalifa paid a field visit to the smelter's power stations 3 and 5 control rooms.
The company's chief executive Ali Al Baqali, chief power officer Amin Sultan and other top officials accompanied the chairman during his visit for the first time inside the plant since the onset of the Covid-19 pandemic.
Commenting, Shaikh Daij said: "It is worth noting that our power station 5, hosting three gas turbines, three steam turbines and three heat recovery steam generators, is the biggest and most efficient power plant in Bahrain.
"The station has been a game-changer for us as it has scaled up our operational efficiency especially in terms of lower production cost, lower green house gas emissions and lower gas consumption – all of which has made PS5 one of the most efficient combined cycle power plants in the Gulf region."
Alba's power plants' built-in capacity is 3,665MW and the smelter requires 2,560MW.
Source: https://www.gdnonline.com/Details/978965