Gala and evenings • Networking
FCCIB Gala Dinner Marking the First Anniversary
Registration will open soon *please note that booking the event in your calendar does NOT mean that you are registered. You need to register first if you want to attend an event.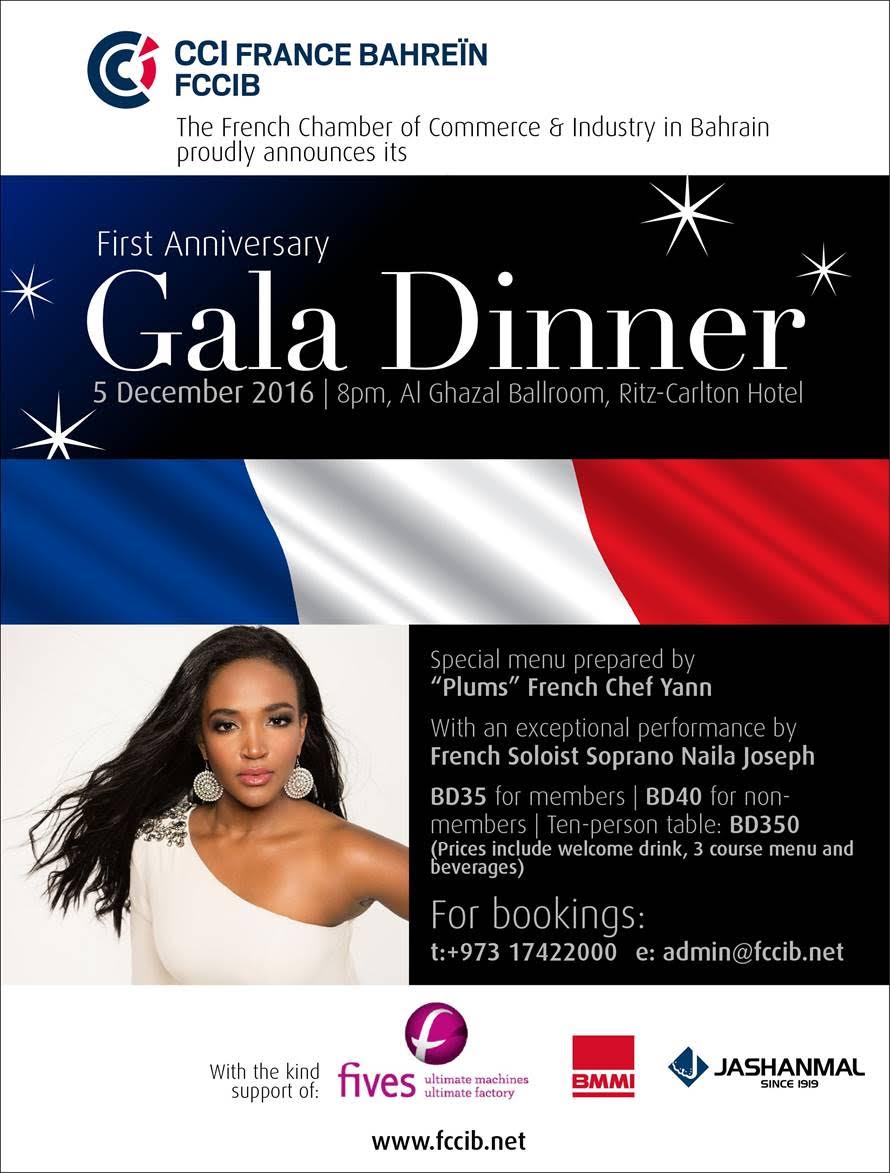 Save the date!
FCCIB will be hosting a Gala Dinner marking its First Anniversary, to be held at the Ritz-Carlton Hotel in Bahrain.
Click the image invitation for further details.