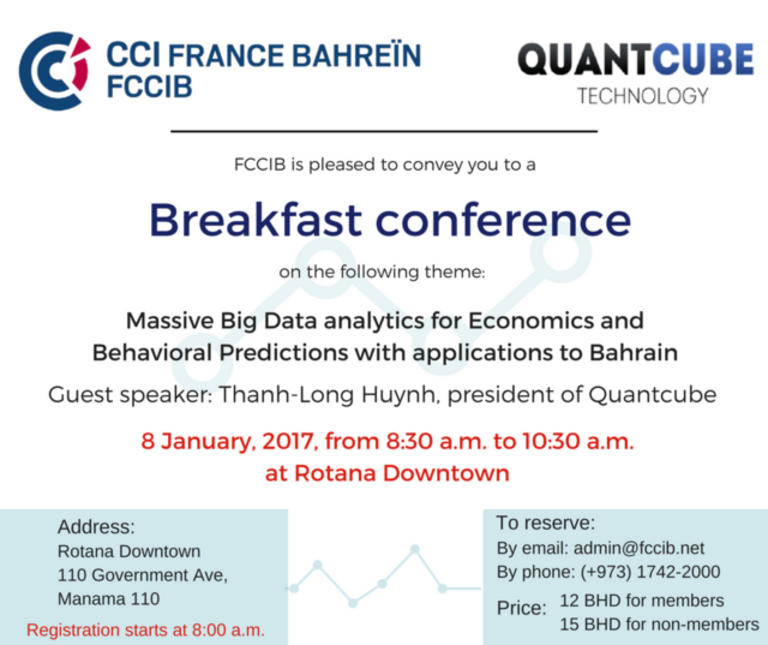 CCIB is pleased to invite you to its next event, a breakfast conference which will take place on January 8th 2017, from 8:30 a.m. to 10:30 a.m. at Rotana Dowtown Hotel.
The conference will be about the following theme: "Massive Big Data analytics for Economics and Behavioral Predictions with applications to Bahrain" and will be presented by Mr. Thanh-Long Huynh, president of the French start-up QuantCube.
QuantCube is a French company in the FinTech sector, which was created by markets traders. Their services aim to help financial institutions as well as governments determining investment and industry trends from social media data and corporate information. Their HQ is located in Paris, they have offices in New-York and Singapore and have a good interest in Bahrain.
The price of the event will be 12 BHD for members and 15 BHD for non-members
To attend this conference, please kindly confirm your presence at admin(@)fccib.net or call us at (+973) 1742-2000.