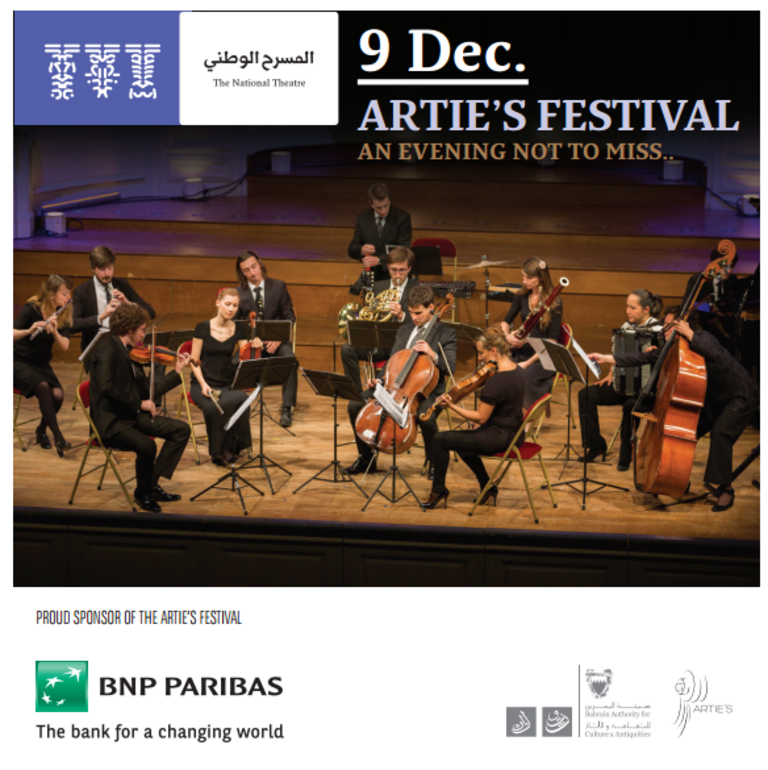 FCCIB is pleased to invite you to the Artie's Festival, which will take place on December 9, 2016 from 6:00 p.m. at the Bahrain National Theatre, in Manama. A reception will be organized from 6:00 p.m. and the concert will start at 7:00 p.m.
The event is sponsored by one of FCCIB's founding members, BNP PARIBAS and a private dinner for BNP Paribas Guests will follow the concert.
The theater will host a classical music concert featuring celebrated International musicians from the Artie's Chamber Orchestra.
For more information about the festival and to reserve your seat, please feel free to call (+973) 8000-8089 or consult the following website.